Well this was unexpected. Just after finding out yesterday that EGM will have a cover story on the game in exactly a month's time, to hype up the issue 1up has released a
couple of new screen shots from the game
, along with this blurb:
With the popular SOCOM franchise set to make its debut on the PlayStation 3 this year via SOCOM Confrontation, fans are psyched, and we are too. The latest issue of EGM has just arrived in mailboxes across the nation, but we're already looking ahead to our next ish, which will feature an exclusive hands-on look at Confrontation's full 32-player online battles. Hopefully that's enough to get you hungry, but in the mean time we've rounded up a couple brand new screenshots to really whet your appetite.

Check out the upcoming May issue of EGM for all the info and many more pics.
They are horribly sized, so don't let the pixelated-ness of them get to you. Hopefully they'll upload the full-sized versions soon.
EDIT 1:
Thanks to neogaf poster,
recklessmind
, we now have
MUCH cleaner versions of both screen shots
. Enjoy!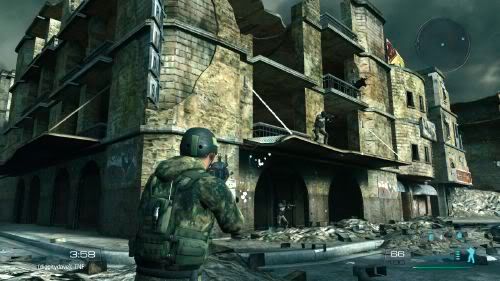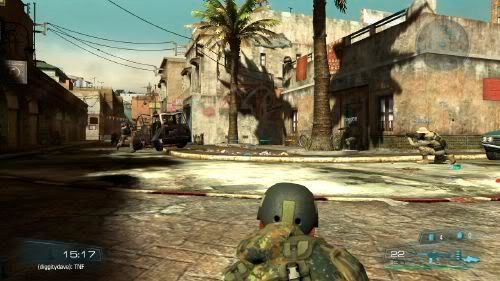 EDIT 2:
1up has
uploaded high resolution images of those screen shots
. They aren't 720p but they are larger and clearly, and we'll do for now.
I think the game is looking GREAT. What do you guys/girls think?